I have always envied women who could pull off the 'jean jacket' look.  I've never been able to swing it… that is, until now.
Tradlands, an amazing company out of San Francisco, have put together some really great pieces.  As they themselves claim, they, "have designed pieces for the woman who drifts toward menswear and thinks, 'if only this were made for me.'"  And they have!  I am certainly that woman. Though it's a mite on the spendy side, weighing in at $187, I really think it's worth every penny.  It's a piece you'll have forever and it'll never go out of style. I was taught young to buy fewer things, but nice things. This is a nice thing.
Their EMB Denim Shirt Jacket is an amazing feat. Not only does it fit stunningly, it is comfortable (no neck chafing like most denim shirts/jackets I've ever worn) and can be surprisingly both warm and cool, as needed. It can be dressed up or down and it is really the perfect amount of jacket for a the spring/summer/fall evening soiree or night around the campfire. As with all denim, it goes with just about anything, and is appropriate for most occasions.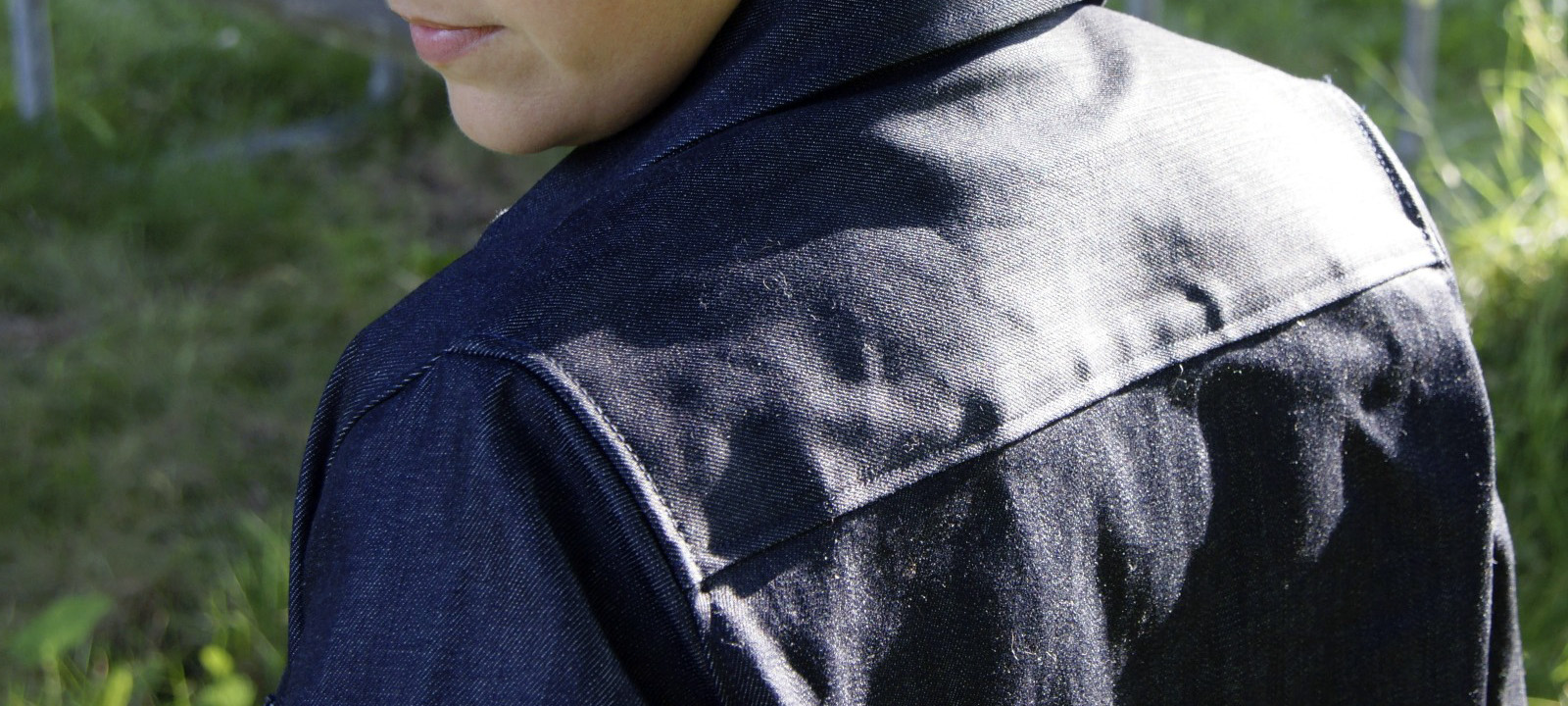 Having worked in clothing manufacturing in the past, I'm a stickler about seams.  I love it when seams are sewn straight and clean.  Tradlands have past the test! I love that it has brass snaps instead of buttons and the arms are big enough that they can be rolled up just how I like 'em. They use a high-quality cotton denim that wears well and will age beautifully. And this amazing shirt is made by hand in San Francisco, right where it should be!  The birth-place of denim, how cool is that?
The EMB Denim Shirt Jacket really is a job well done.  If you're looking for that super special piece that you'll have forever – this really is a great find.  Keep up the good work, Tradlands!